Assalamu alaykum
Eid Mubarak
You May watch Salat-ul-Eid Friday at 8:00 AM CDT and Friday sermon at 1:00 PM CDT live via Facebook at Dr. Hamdy El-Sawaf facebook page.


Here is the link to the latest sermon videos.
Islamic Community Center of Minnesota
Masjid Al-IMAN
Assalamu alaykum,
رمضان مبارك
Blessed Ramadan
We are please to announce that:
1. First day of Ramadan 1441 will be Friday , April 24,2020 according to many Fiqh Councils
2. Friday Sermon will be this coming Friday April 24, at 1:00pm . You may watch while you're home on Internet if you are one of my members on the Facebook. Then you pray Zuhr (4 Rak'at) at home
3. Taraweeh prayer will start tonight. You my perform it at home. At 10:30 pm. You may listen to the (Khaterah) short reminder every night starting tonight while you're at home on internet if you're one of my members on the Facebook
Jazakum Allahu Khayran
Dr. Hamdy
—————————
Assalamualaikum warahmatullahi wabarakatu.
Tonight (Thursday night March 12), Teleconference participants of Imams and experts decided from the medical and Islamic point of view, Friday Sermon should be cancel tomorrow.
May God bless is all.
Wassalam.
Islamic Community Center of Minnesota
Masjid Al-Iman
In the Name of Allah, the Most Beneficent, the Most Merciful
Dear Community
Assalamu Alaykum
Islamic Community Center of Minnesota/ Masjid Al-Iman take the Corona COVID-19 Virus concerns very seriously. We would like to continue to have our centers and masajid open to our congregants and guests for Daily/Jumma prayers, programs and activities. However, we need your cooperation to ensure everyone's safety and good health.
We request you all to please follow the simple steps below for all our Programs & Activities, Classes, Daily Prayer, Jumaa Prayer, Taraweh Prayer, and Eid Prayer:
1) PLEASE STAY HOME, If you have flu like symptoms (Fever, Cough, Sneeze, Runny Nose, Headache, Join Aches/Pains etc..),
2) PLEASE STAY HOME, If you have recently traveled to and from affected areas,
3) PLEASE STAY HOME, If you have been in contact with anyone with Corona COVID-19 Virus
4) Do NOT shake hands, instead just Say Salam verbally.
5) Please bring your own clean prayer rugs to Masjid for additional protection
6) Please wash hands with soap and water for 20 seconds before Wudu(Ablution) and use hand sanitizer often.
7) Please sneeze and cough into a tissue or cover your sneeze with your arm and wash your hands with soap and water (for 20 seconds) right after.
Please excuse us if we ask anyone seen excessively coughing, sneezing or exhibiting flu like symptoms to leave the masjid to protect fellow community members
As Muslims it is our duty to minimize harm and seek the greater good. As part of the process; preventing others from getting sick, especially the elderly, far exceeds the benefit of attending congregational and jumaa prayers.
Our programs and activities as well as prayers are in regular schedule. We will update you as soon as something changes or per authorities' instructions.
For regular updates and additional resources please visit:
https://www.health.state.mn.us/index.html#coronavirus
May Allah reward you and protect us all,
There is Minnesota Imams Teleconference RE: Coronavirus
9:30 PM
We will have more than 20 masjids there inshaAllah to make decisions about specific issues.
We'll update you.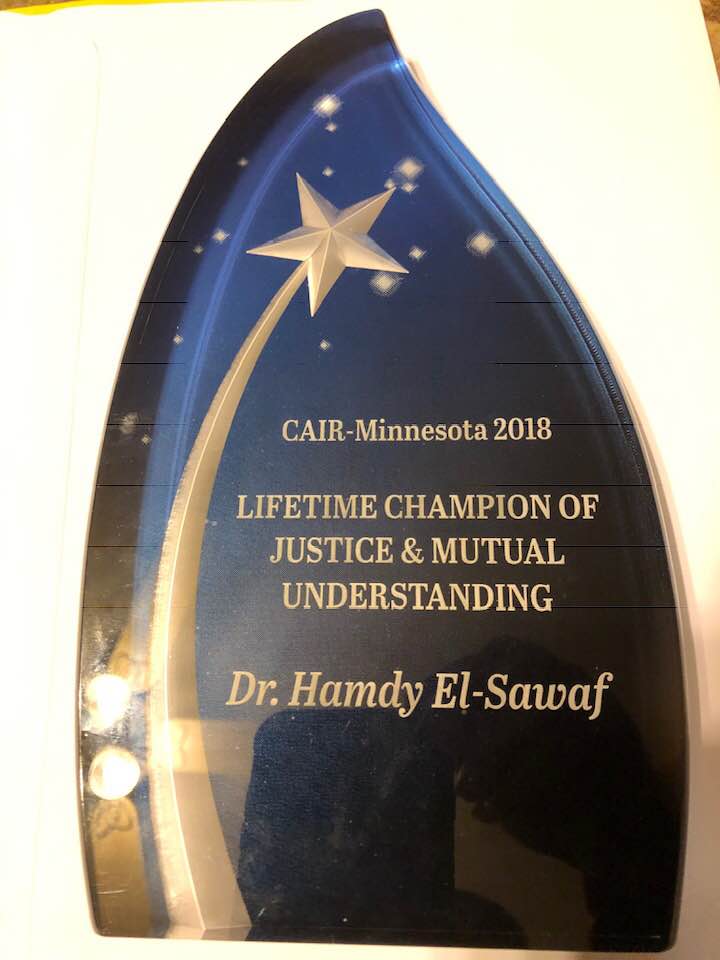 2018-05-19 Interfaith Annual Iftar at Masjid Al-Iman video: 1 2 3 4
---
Dr Hamdy El-Sawaf – Solar Eclipse From Islamic Perspective 1 2
Dr Hamdy El-Sawaf – Response on Mosque Bombing in Bloomington MN 1 2
Message of hope, struggle at Interfaith Thanksgiving service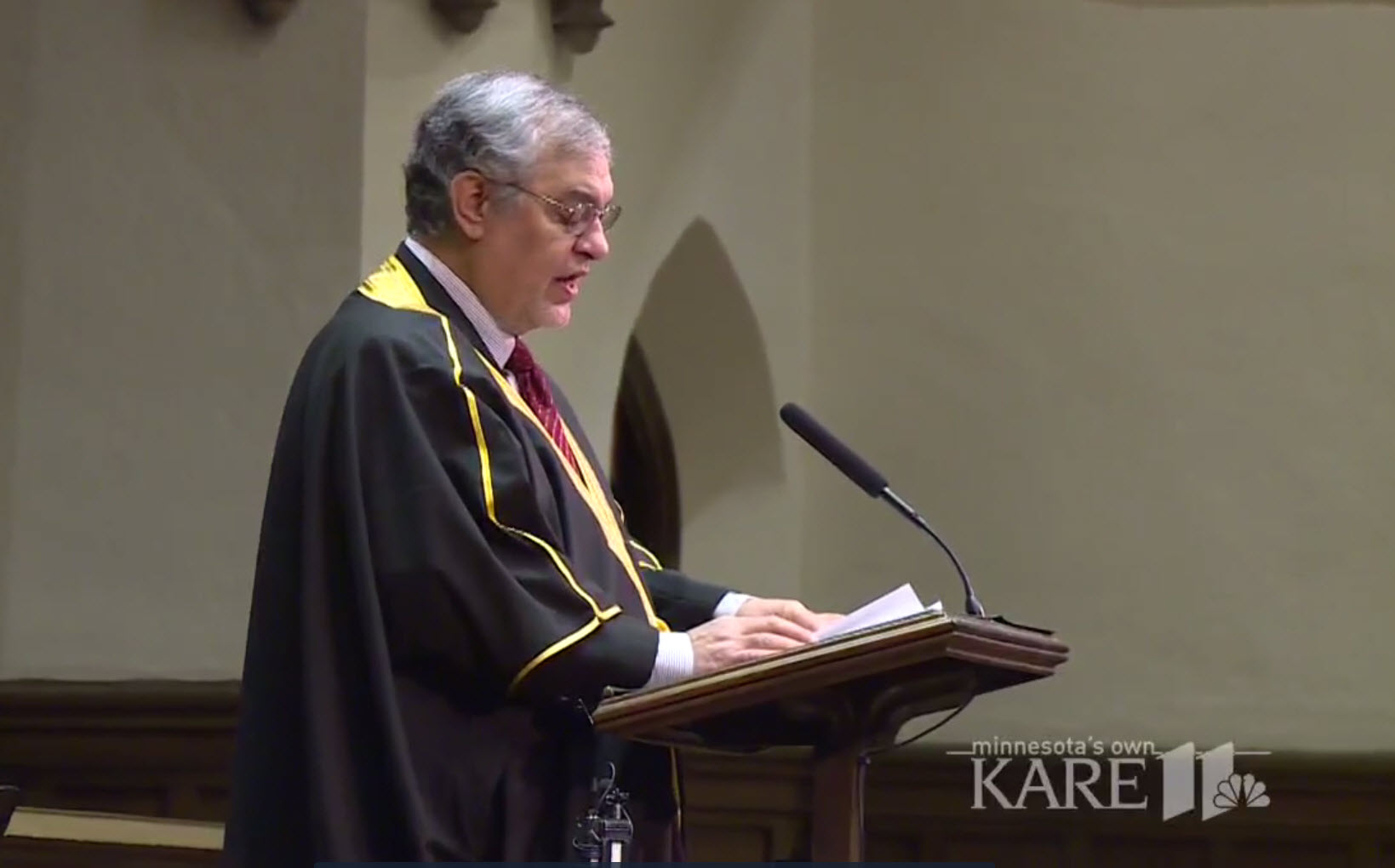 The Virtue of The First Ten Days of Dhul
Three religious leaders discuss religion week and their own experiences at MPR on Jul 24, 2015
---
Interfaith Iftar 2015 and 2014 videos are available at "Sermon Video" section
Please visit "Sermon Videos" tab for Friday Sermon videos
وَلْتَكُن مِّنكُمْ أُمَّةٌ يَدْعُونَ إِلَى الْخَيْرِ وَيَأْمُرُونَ بِالْمَعْرُوفِ وَيَنْهَوْنَ عَنِ الْمُنكَرِ وَأُوْلَئِكَ هُمُ الْمُفْلِحُونَ ﴿١٠٤﴾
104:
Let there arise out of you a band of people inviting to all that is good, enjoining what is right, and forbidding what is wrong: They are the ones to attain felicity.
Holy Qur'an, 3:104